Arias Chevrolet
NOTICE: This is a listing (and pictures) of heads we've worked on.
None of these heads are in stock or are for sale.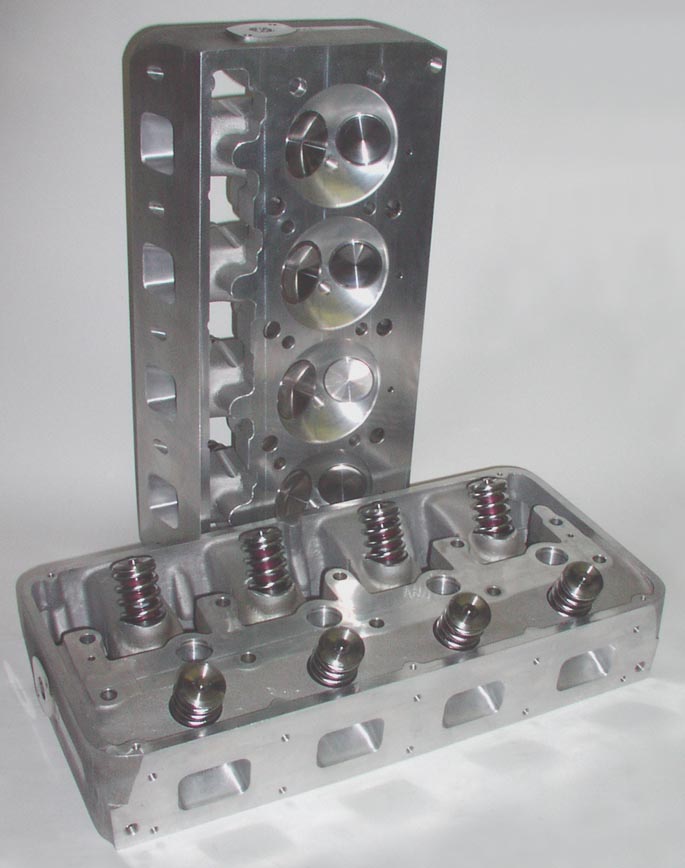 BPE ported Arias HEMIspherical Chevrolet Big Block V8
cylinder heads. Although they appear to be aftermarket
Chrysler 392 heads, they fit Chevrolet Big Block V8's.
Contact B&B Performance LLC for more information
(see links page).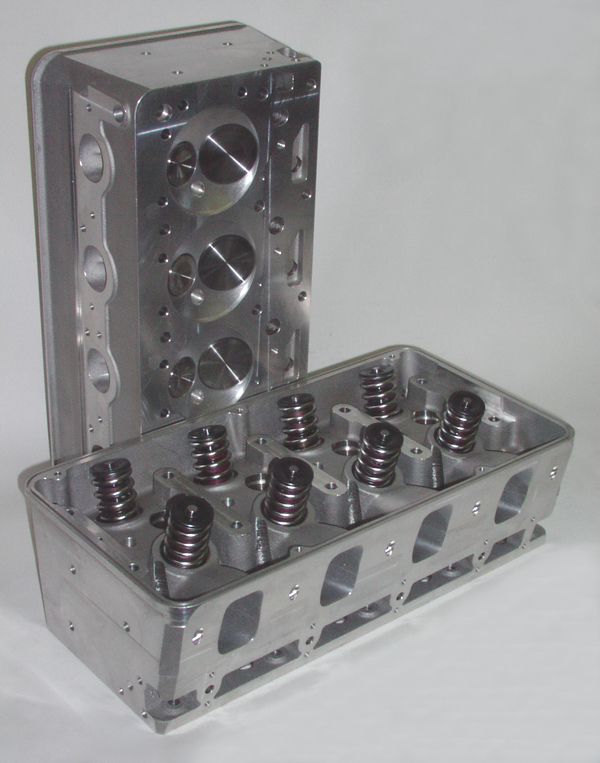 BPE ported Arias HEMIspherical Chevrolet LS V8
cylinder heads, fit OEM and aftermarket LS and
conversion blocks. Note the LS style exhaust flange.
There is also a version that fits Ford Windsor blocks.

see also Howard / Arias 12 Port GMC
see also Duggan / Arias Chev II