Brodix Chrysler SB B1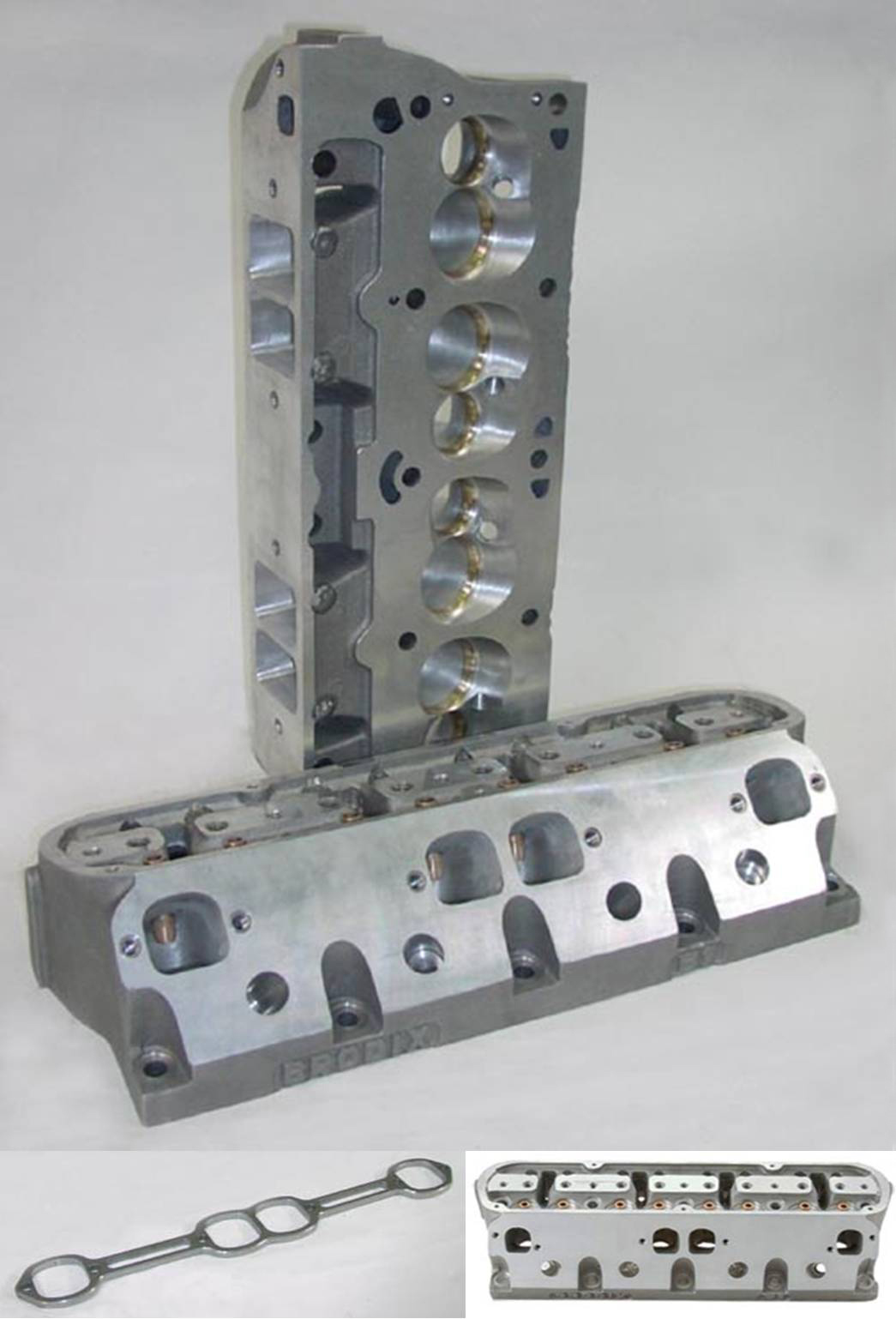 BPE ported Brodix Chrysler SB V8 B1. Note intake
pushrod holes plugged with port walls moved over
for offset pushrods/shaft rocker arms. Exhaust bolt
holes plugged and flange re-drilled for Chevrolet 18o
SB V8 headers, exhaust ports enlarged to fit headers.
Also shown is Chevrolet exhaust flange and stock
Brodix head showing stock bolt holes and ports.