1973 Mercedes Benz 230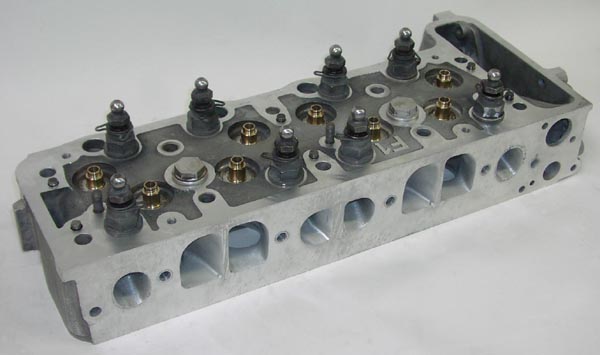 BPE modified 1973 Mercedes Benz 230 head with
welded up port dividers and custom made
"Thin Stem Valve" valve guides.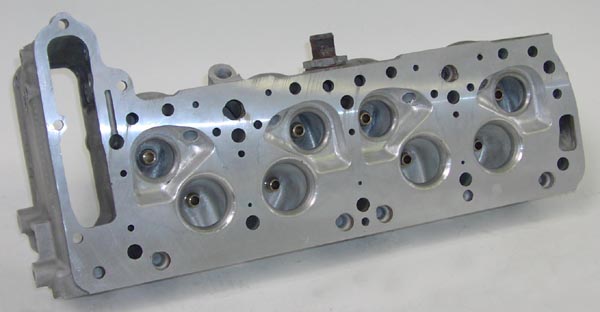 Deck surface showing high
compression welded chambers.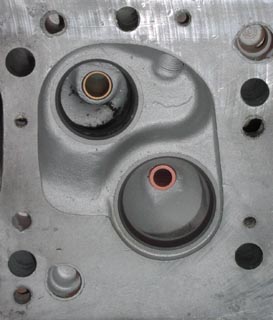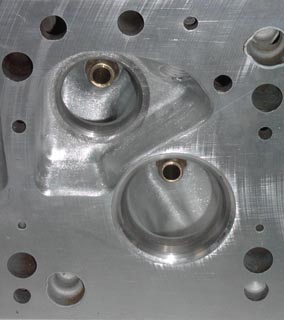 Before After
Before and after views of chambers that were welded
and reshaped for greater airflow and higher compression.
Note custom smaller diameter valve guides.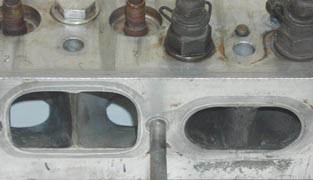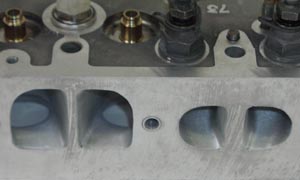 Before After
Before and after views of intake & exhaust ports showing
welded up divider walls. Intake manifold ports were also
Separated and exhaust headers were fitted to vehicle.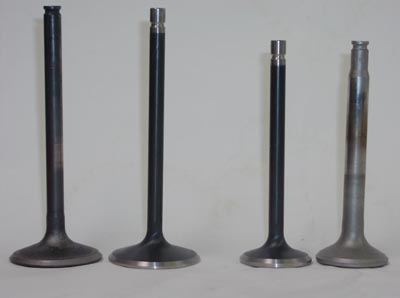 Stock valves with large stem diameters (9 MM intake
& 11 MM exhaust) are shown with custom "Thin Stem"
(8 MM) replacement valves in center. These went along
with custom made valve guides and valve spring retainers.