1958 Mercedes Benz 190 SL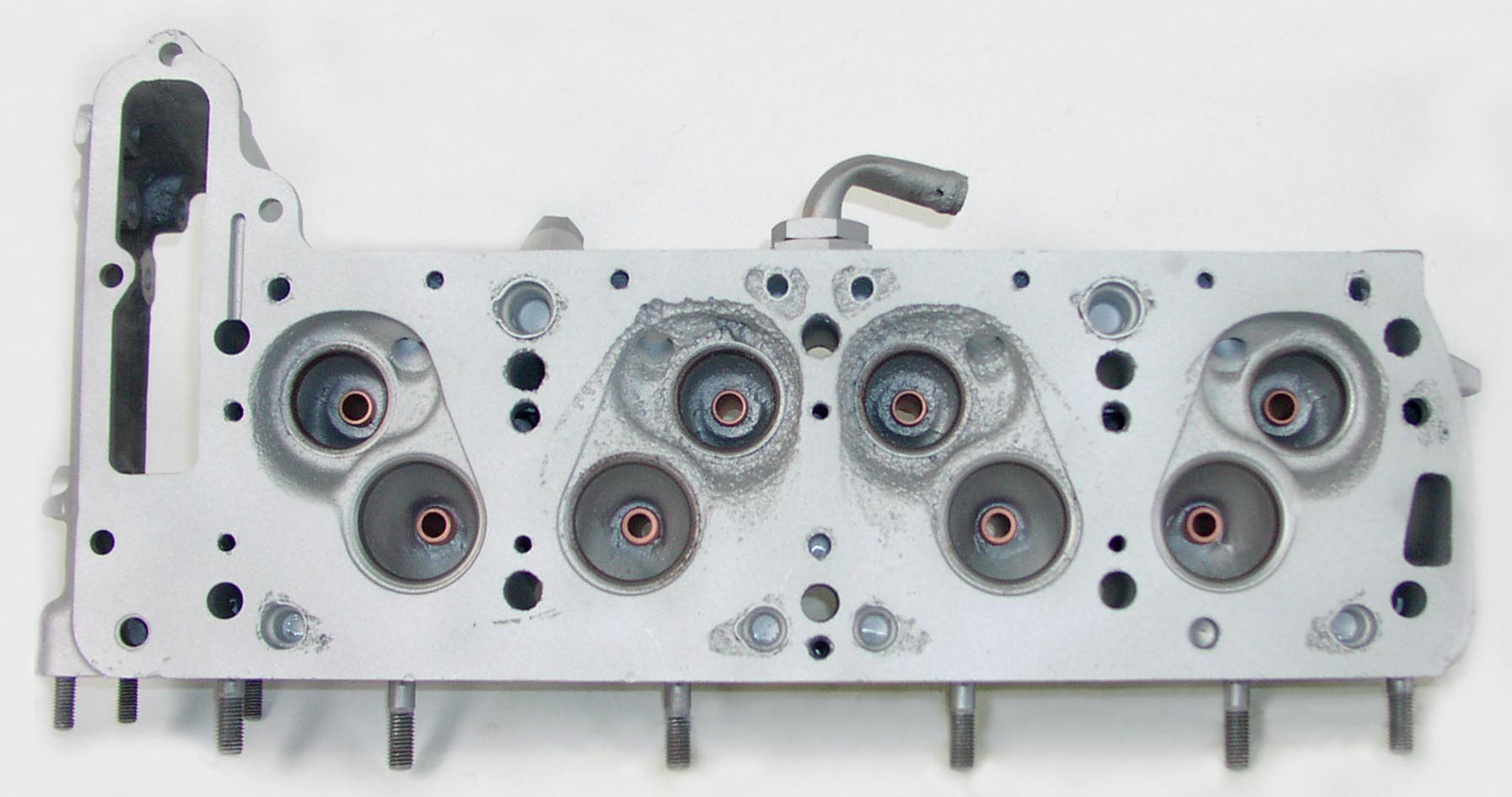 Badly corroded Mercedes Benz 190
SL head as received after blasting.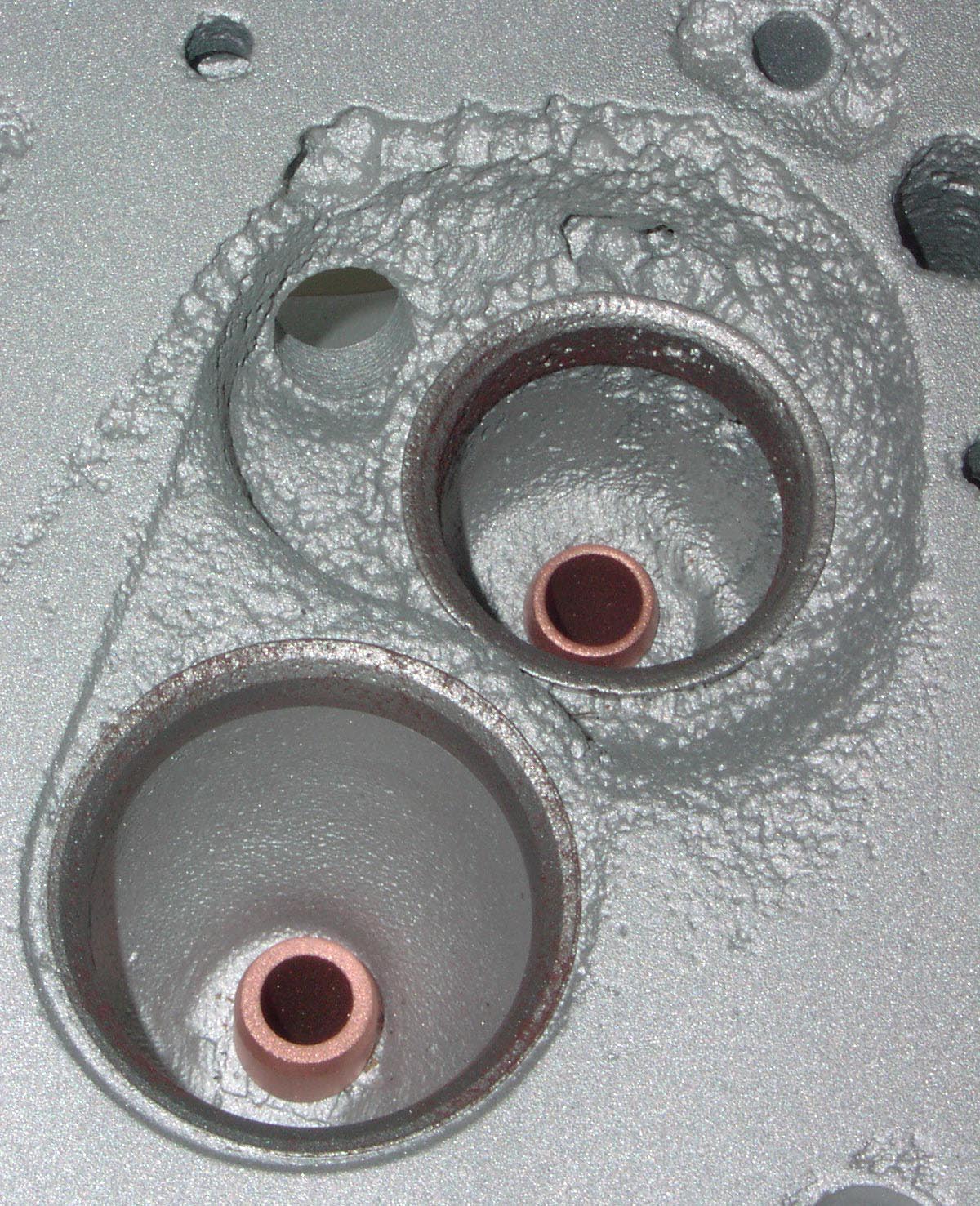 Close up of one chamber after
blasting before grinding.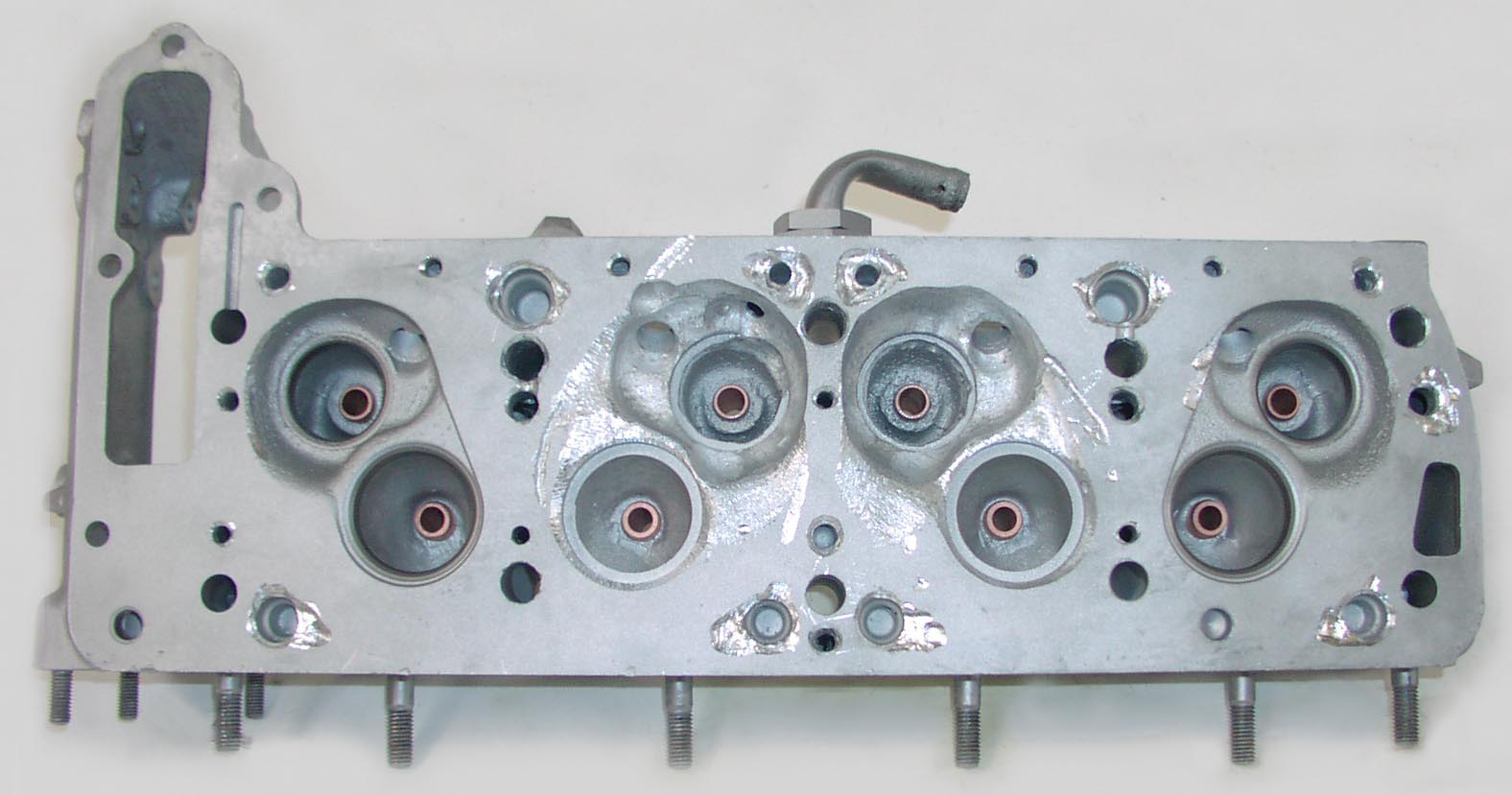 Start of the repair. Corrosion ground out.
Four of the eight valve seats have been removed so far.
Water diverters have also yet to be removed.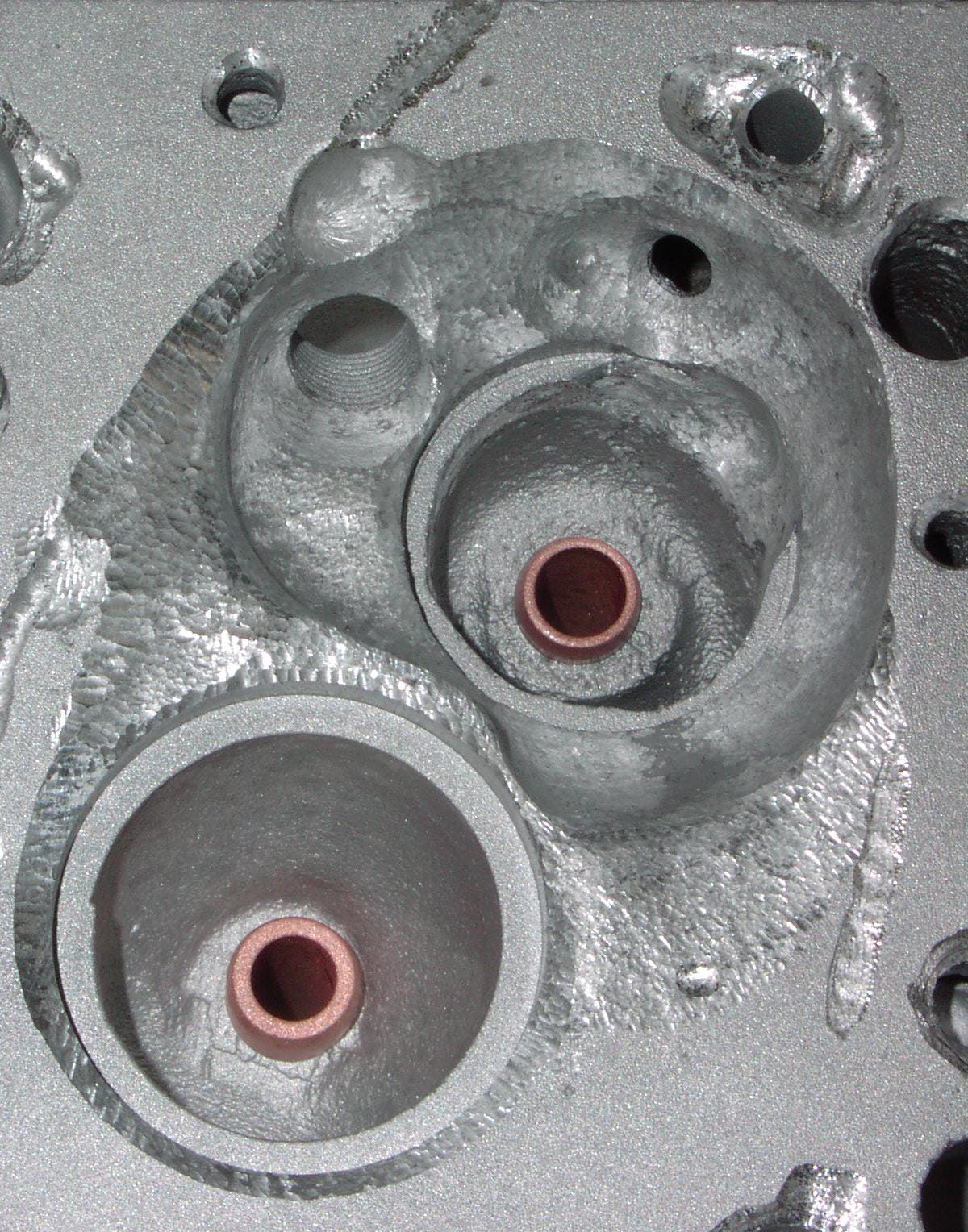 Close up of one chamber after grinding.
Note hole through to water jacket.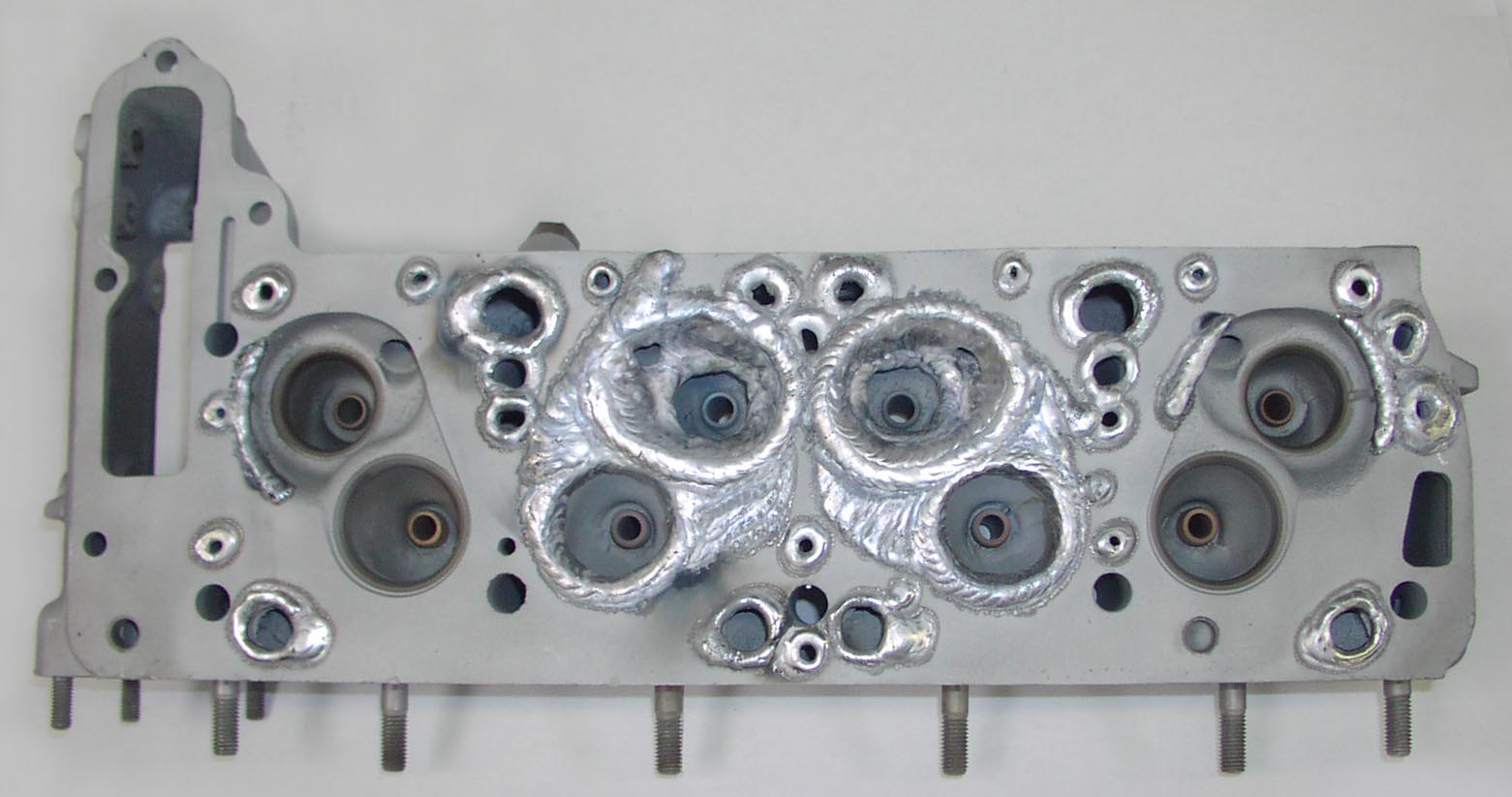 Head after welding. The other four
valve seats still to be removed.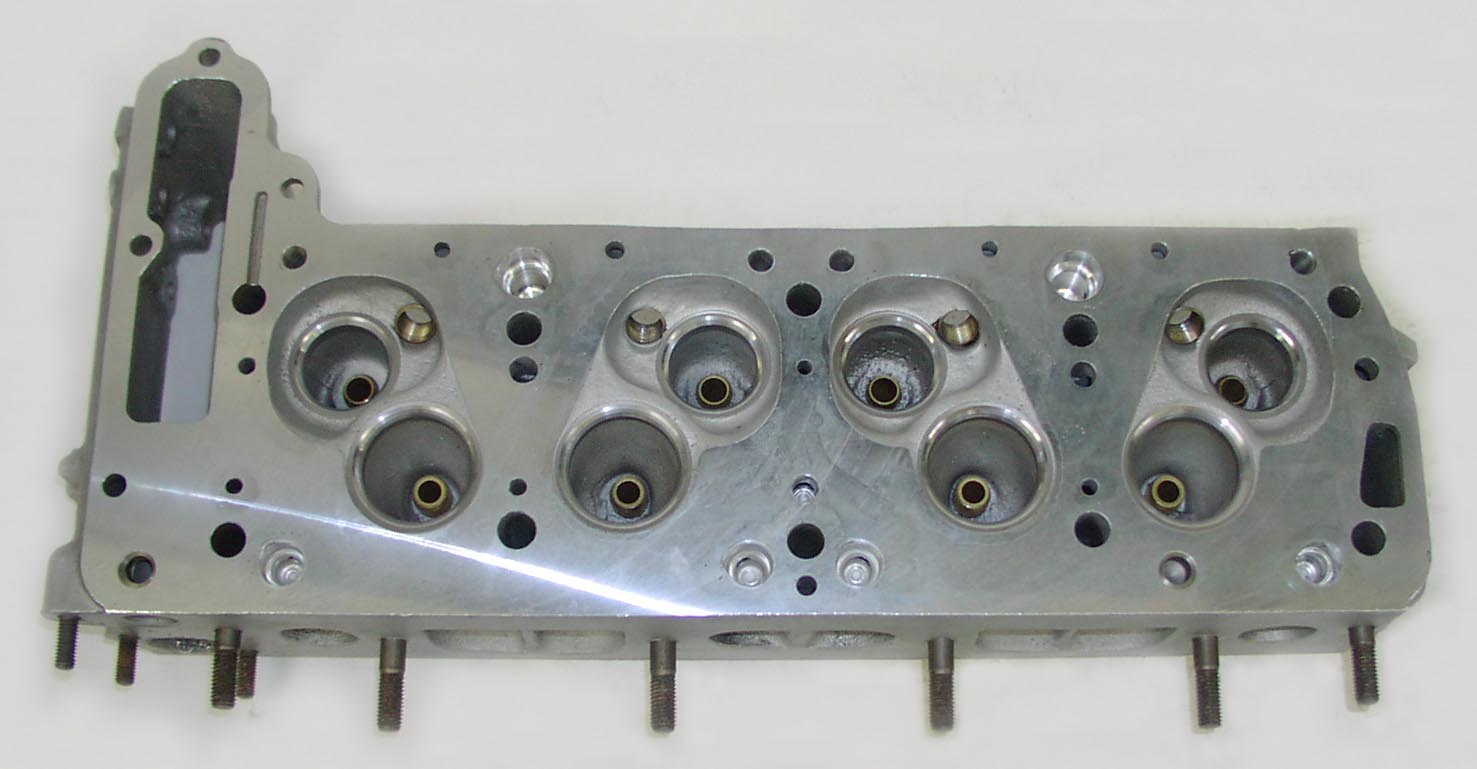 Head after new guides, seats & water diverters
installed, welds hand blended and deck surfaced.
Steel spark plug inserts also installed.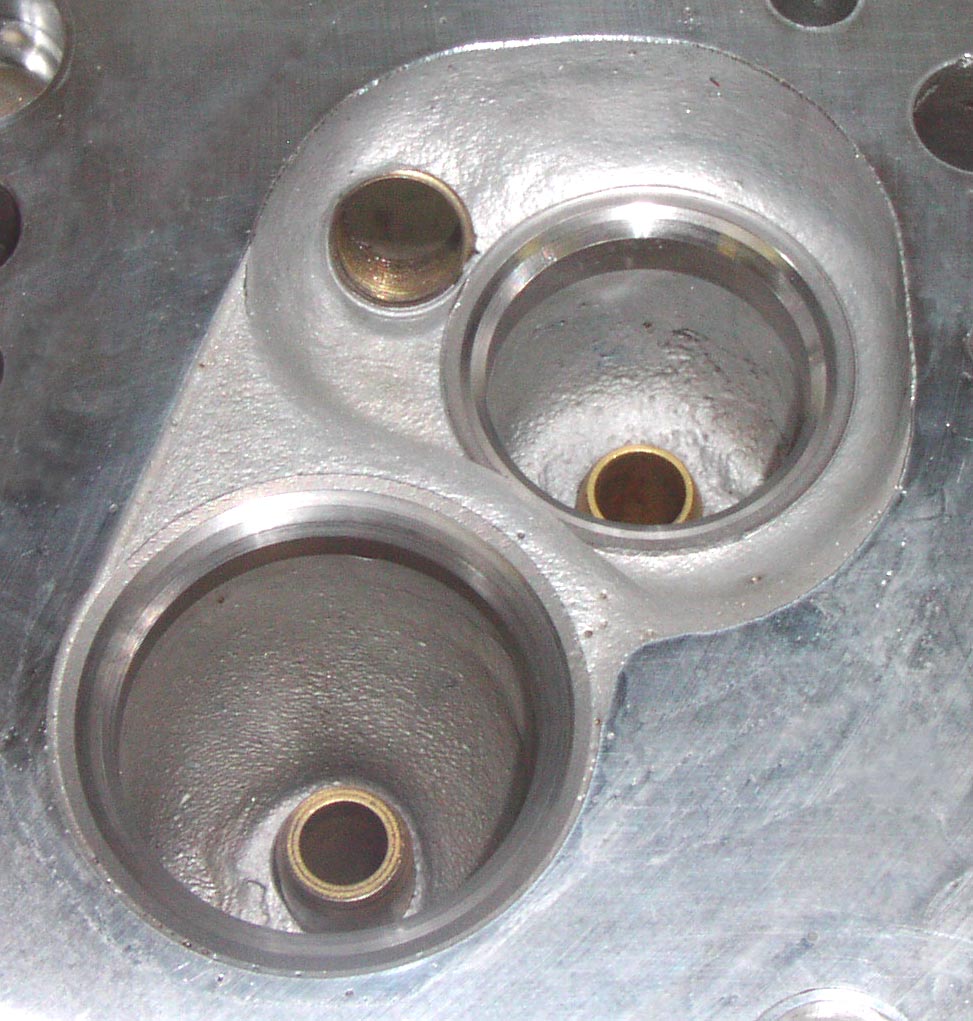 Close up of finished chamber.
Note steel spark plug insert.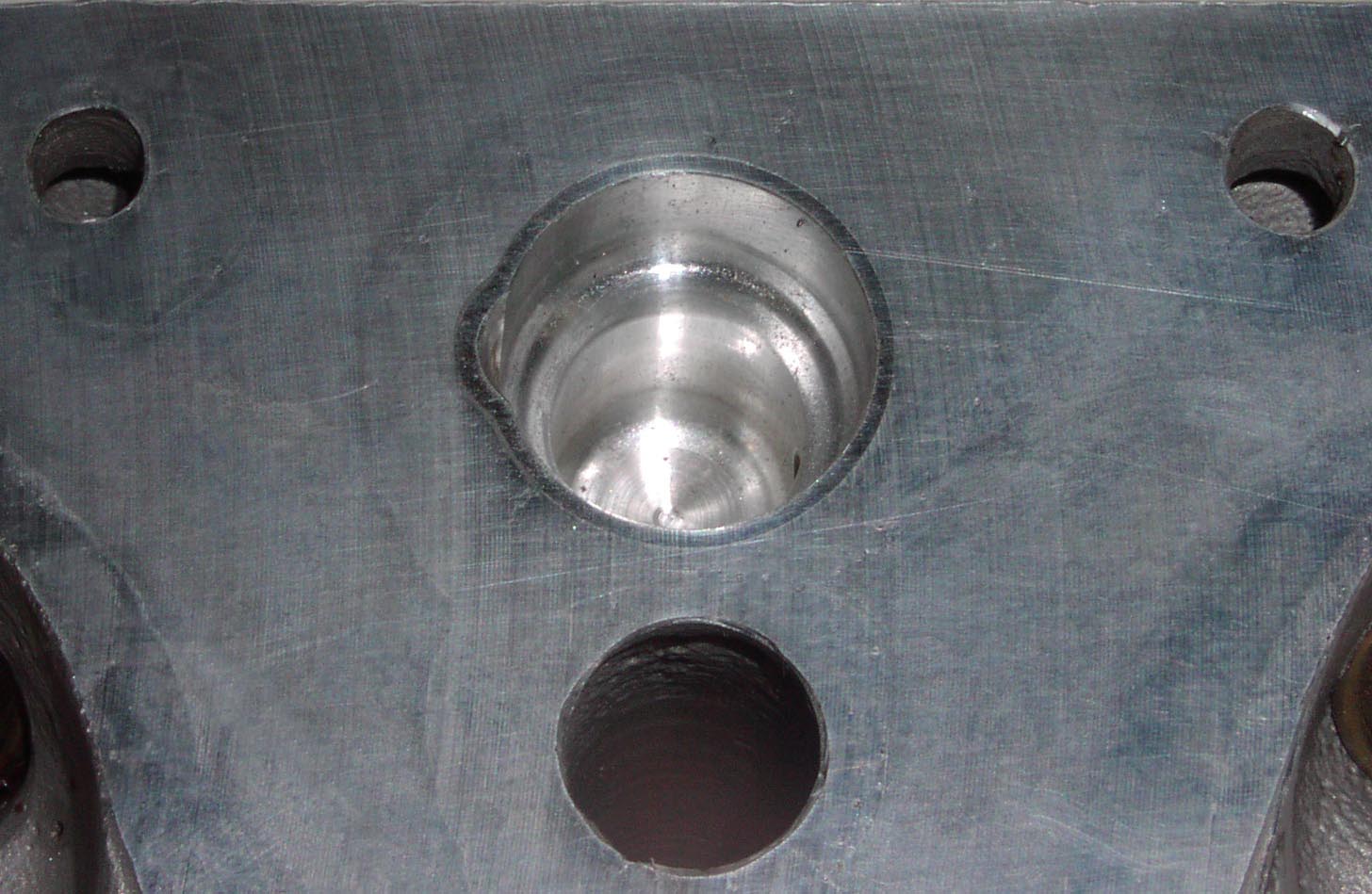 Close up showing one of the
new water diverters installed.
Click here for an example of aluminum head modification. Mercedes 230