BPE Dodge Viper Valves & Valve Train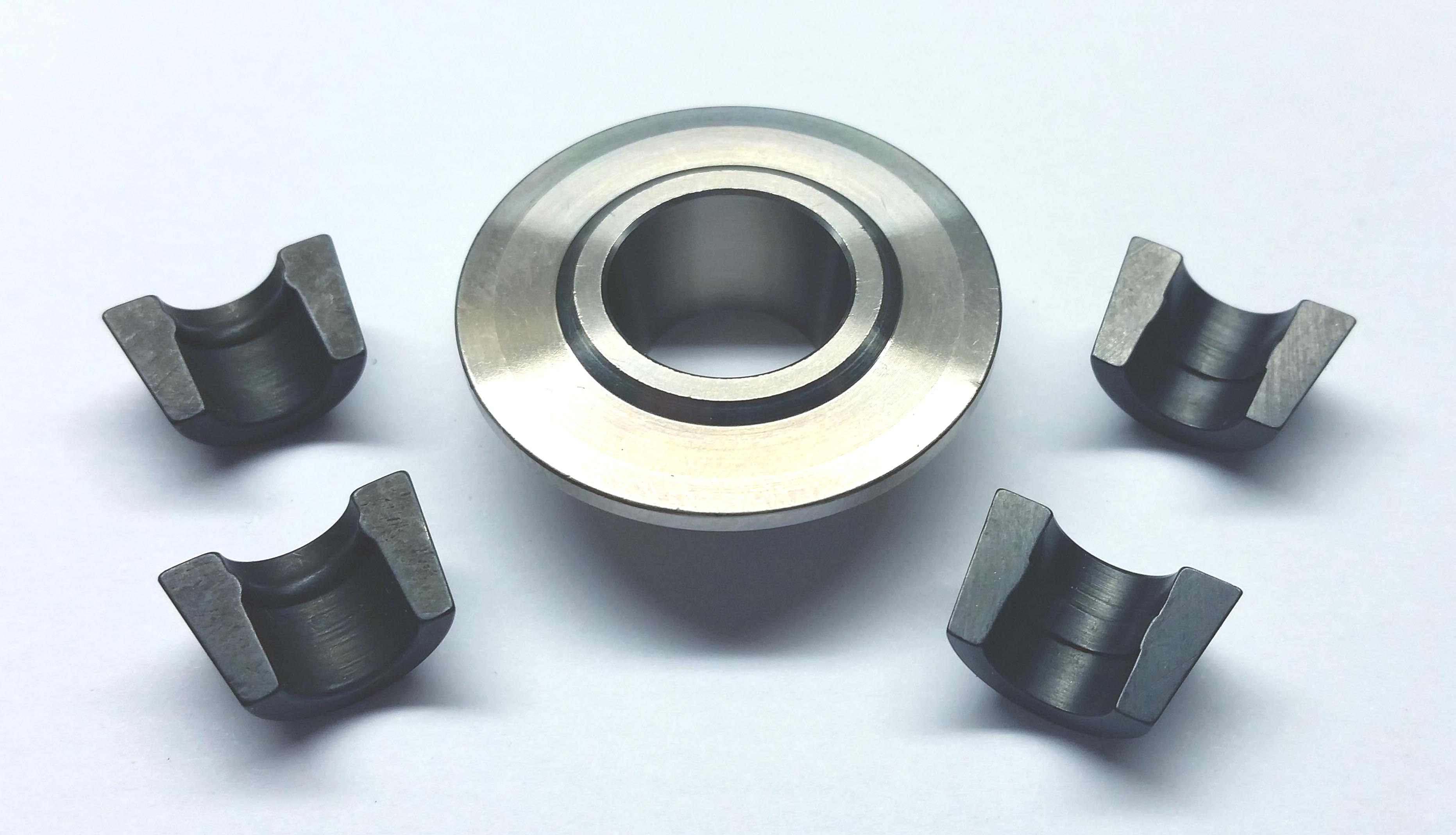 Retainers & Locks fit Stock or Aftermarket valves
Dual Valve Springs fit stock Viper spring seats
Dual Springs for stock, +.100", & +.200" length valves
BPE exclusive performance designed Dodge Viper Titanium Valve Spring Retainers and
Billet Steel Valve Locks are now available. Over 40% lighter than stock components.
Locks are available to fit either stock round or aftermarket square groove valve stems.
BPE Viper Valve Train Upgrade Kit - $599.80
Kit consists of:
20 BPE Titanium retainers
20 BPE Dual valve springs (fits stock spring seat; specify valve lift & valve length)
40 BPE Billet valve locks (round or square groove, specify)
In stock and available for immediate delivery. Contact us to order. Other parts also
available such as Manley valves, valve seals, bronze guides, 11/32" valve locks, etc.

Manley Dodge Viper valves - Now available!
Manley Viper Valves, set of 20, from - $403.98 (depending on diameter & length)

Part#
Type
Head
Dia
Stem Dia
Inst
Hght
O/A
Length
Tip
Length
Underhead
angle/radius
Margin
Seat
Width
Top of
Head
Wgt/
grams
11641
Exh
1.580
.311
Stock
5.770
.110
18O x 1/2"
.075
.100
12O Dish
101
11643
Exh
1.600
.311
Stock
5.770
.110
18O x 1/2"
.075
.100
12O Dish
102
11645
Exh
1.600
.311
+.100
5.870
.110
18O x 1/2"
.075
.100
12O Dish
103
11647
Exh
1.600
.311
+.200
5.970
.110
18O x 1/2"
.075
.100
12O Dish
104
11642
Int
1.920
.311
Stock
5.728
.110
12O x 3/8"
.050
.080
7O Dish
105
11644
Int
2.020
.311
Stock
5.728
.110
12O x 3/8"
.050
.080
7O Dish
112
11646
Int
2.020
.311
+.100
5.828
.110
12O x 3/8"
.050
.080
7O Dish
113
11648
Int
2.020
.311
+.200
5.928
.110
12O x 3/8"
.050
.080
7O Dish
114
11660
Int
2.055
.311
+.100
5.828
.110
12O x 3/8"
.050
.080
7O Dish
114